The City of Leuda is one of the
It is best known for being the seat of the Merchant Guild of Leuda.
History
Geography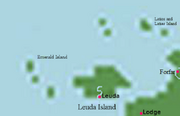 The City of Leuda is on Leuda Island,
Demographics
Government
Leuda Militia
SDF-Garrison
The SDF-Navy maintains a larger garrison in Leuda, with the 1st Patrol Gunboat Squadron and the 2nd Fast Gunboat Squadron, as well as a naval air station with 1st and 10th Naval Air Squadrons.
The SDF-Army has no presence in Leuda.
Economy
Infrastructure
Harbour
Canals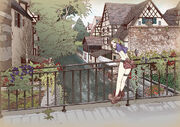 Leuda boasts a number of Canals running through the City, small waterways used for transportation of people and freight off of the streets. Most of them are rather narrow.
Leuda Regional Airport
Education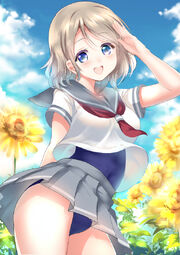 Leuda and its surroundings are home to several schools, all in all 4 elementary schools, three Middle Schools, three High Schools, amongst them the Piscín High School, the Vocational Academy of Leuda, the University of Leuda and the Seminary of Gavida, training priests for the
Cult of Gavida
.
University of Leuda
Culture
Principle Temple of Gavida
Cult-Museum
See Also
Community content is available under
CC-BY-SA
unless otherwise noted.