The Fürstliche Garde, or Princely Guard or FG for short, is the guard and protection detail of the Armed Forces of the Principality for the Fürst, his family and his four palaces, Schloss Hochheyde, Schloss Feyrsteyn, Schloss Zyng and Schloss Banyer. In special cases, the FG is also employed as guard for branch lines of the House of Hochheyde.
Current commander is Captain Altje Hallmbard. She is usually the commander of any security complement on state visits and during visits of foreigners. Captain Wilrun Parad commands the guards at Schloss Zyng.
History
Equipment
Full Uniform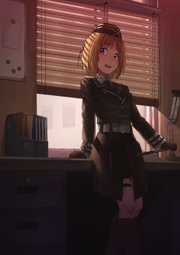 The Fürstliche Garde has, in recognition of their position, a special uniform, differing from the one of the Armed Forces.
Kriegshausmädchen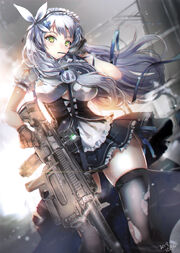 The Fürstliche Garde maintains a small detachment known popularly as
Kriegshausmädchen
, which is specialized in personal protection. 
Comparable Units
Community content is available under
CC-BY-SA
unless otherwise noted.