School Uniforms are a fixture in Teressian School Life, every student having to wear it. The styles and particularities vary from city to city and sometimes from school to school. 
History
School uniforms, in today's form, came up in the 19th century, with
Girls
Schürzenkleid
Matrosenkleid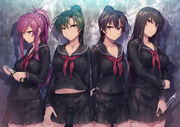 Even Teressian Students can not escape the iconic sailor style school uniform, known to them as the Matrosenkleid. That style is not widely spread, but has found its way into culture and perception within Teressien.
Westenuniform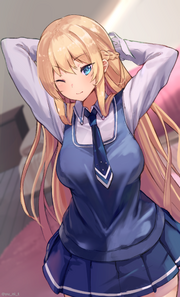 The Westenuniform is 
Boys
Hemdsärmel
Swim- and Sportswear
See Also