The Tabar Boys' Academy, TBA for short, is one of the Old Academies, a learning institute for boys and young men sponsored by the Ilkhana of Utica. It's campus is the Airtafae Campus, or Rose Campus. Its counterpart is the HGA.
History
- founded 1018
- originally founded as a sort-of officer's academy
-1243: Move to Utica
- 1685: Old Academy burns down, HGA and TBA are separated
Famous Alumni and Students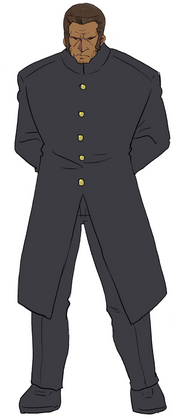 The Airtafae Campus
After School Activities
The Big Band
Similar to the sign of gratitude of the Tribute to the Ilkhana of Utica, the TBA posts its own sign of gratitude, namely the Big Band,
Horseman Squadrons
The greatest pride and joy, however, are the Horseman Squadrons. Teams competing in Mounted Falconry, Horsearchery, Axeriding and other mounted sports, they are
From 2017 onwards, they were called upon to escort visitors of state.
For the 2020/2021 Season, Damir Afata was the Captain of the Squadrons.